Background information
Edit
Television programs
Edit
Portrayed by
Edit
None
Inspiration
Edit
Hades, the Greek God of the Underworld
Alignment
Edit
Bad/Good
Affiliations
Edit
Anthony Villains
[[1]]
Relatives
Edit
[[2]] and [[3]] (brothers) [[4]] (nephew) [[5]] (sister-in-law) [[6]] (father)
[and Panic], [[7]] (formerly), Titans , [[8]], [[9]], Cyclops.
Heroes and Villains
Fire, chains of smoke, helmet which renders him invisible
Thrown into the depths of the River Styx, where he remains lost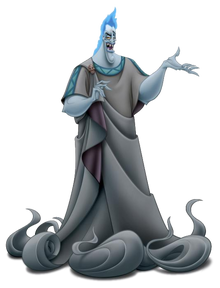 "Name's Hades, Lord of the Dead. Hi, how ya doin'?"


Ad blocker interference detected!
Wikia is a free-to-use site that makes money from advertising. We have a modified experience for viewers using ad blockers

Wikia is not accessible if you've made further modifications. Remove the custom ad blocker rule(s) and the page will load as expected.